TELECOMS ALTERNATORS

As the continual demand for wireless communication grows, off-grid telecommunication base station sites continue to be introduced around the globe. In rural or remote areas, where power from the grid is unavailable or unreliable, these cell sites require generator sets to provide power security… as prime power or backup standby power.

The telecoms alternators' power requirement for a base transceiver station can vary upon location and load being supplied. Typically, an AC cell station load consists of AC air-conditioning units, AC or DC lights, switch mode power supplies to convert AC to DC and battery banks.

The total cost of ownership (considering outlay, serviceability, fuel costs and efficiency of these power generation systems) is a major consideration for operators. The type of system chosen, and its efficiency can have a major impact on these costs.

Mecc Alte offers a full range of power solutions for telecom alternators developed from our extensive experience, technical expertise and excellence in the power generation market. With hundreds of thousands of AC generators sold each year, our solutions vary from standard market-proven AC systems to state-of–the-art variable speed, PMG and DC solutions for more advanced installations.

THE BIG QUESTION:
WHICH POWER GENERATION SYSTEM?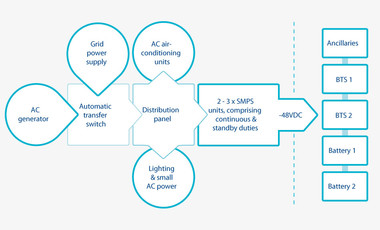 AC ENERGY SYSTEMS

The standard range of Mecc Alte 4 pole AC alternators includes all the features needed to provide the highest performances requested by the telecom applications. Using high quality materials and advanced designs, they have market-leading efficiencies that optimise fuel savings. The high motor starting capability of every machine enables you to select the smallest generator to cope with any load application with the inbuilt MAUX system fitted as standard to ensure the most economical power solution.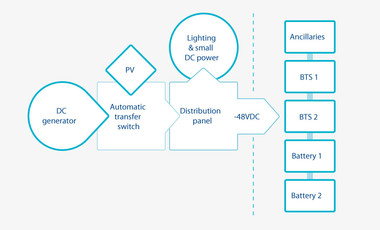 DC ENERGY SYSTEMS

Mecc Alte also has great experience in producing Conventional Rotor Wound DC machines. Here, the conjunction of a conventional 3 or 6 phase machine, and a special AVR, allows control of the voltage and the maximum current resulting in a robust, compact and easy-to-use DC power solution.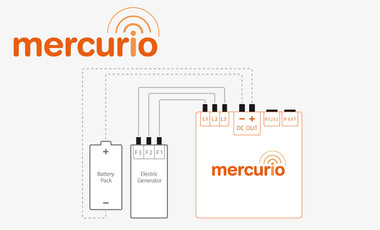 HYBRID MERCURIO SYSTEMS

Understanding the market's needs, we have developed our flexible Mercurio system which is a simple, plug and play, competitive solution for the telecom sector. The foundation of the system is a dual focus power convertor. On one side, it embeds all the logic to control the genset when the DC battery set needs to be re-charged, as well as with the speed control. On the other, it accepts power inputs from any possible power supply, including conventional and existing Mecc Alte AC generators, Mecc Alte PMG generators, solar panels, small wind turbines and power supply from the grid as well.