TOTALLY ENCLOSED ALTERNATORS
Mecc Alte has been building Totally Enclosed alternators for over two decades. Designed and manufactured to meet harsh environmental demands for line haul locomotives and switching applications.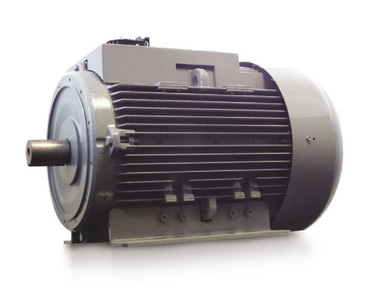 Our Totally Enclosed alternators and pre-engineered generators are becoming the standard for other harsh environmental applications, which include gantry cranes for Asian Port Authorities and off-shore oil platforms on two continents.
Our rugged insulation system, with our unique, overcoat of black severe environment protection, provides unparalleled mechanical strength and superior protection against airborn rail dust, oil and grease.
Insulation System and mechanical reinforcement of the Totally Enclosed alternators:
Stator treatments can include additional mechanical bracing, additional lacing on the end turns; VPI treatment, black severe environment protection on the windings.
Rotor treatments can include VPI application(s), closer machining tolerances on the rotor shaft with shrink collars to prevent core pack movement.
Special Lead termination and configurations (long leads, bus bars, etc.) as well as special cable glands, cooling fans, adaptors and mounting reinforcement.
Contact us here for more information on our Totally Enclosed alternators.