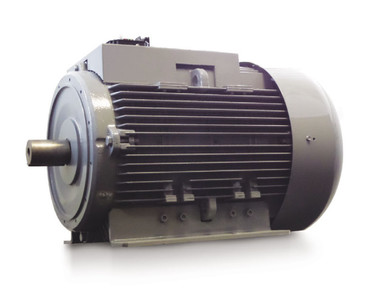 As world-class leaders in designing and producing train alternators (also known as traction alternators,) Mecc Alte's core strengths of design, technical performance and quality are blended together into a specialised rail product fit for purpose. As train alternator manufacturers, we have experience working with well-respected companies within the railway sector; where our standard product is utilised for rail applications. We also produce specialised train alternators tailor-made to meet industry standards and customers needs.
Our highly reliable train alternators are operated globally in many various rail demands one typical application is vehicle-mounted operation on trains throughout the UK – such as Bombardier 'Turbostar', Alstom 'Coradia' Class 175 and 180. Fitted to the Diesel Multiple Units (DMU's) the train alternators provide power for the demands of customer needs in heating, lighting, ventilation and auxiliary power for phone and laptop charging. Train alternators have also been supplied to form part of a Diesel Electric Multiple Unit (DEMU) traction drive unit, such as the Italian DPA locomotive and many others across Europe. Other typical rail application demands can be met, with products suitable for supply to power demands like air-conditioning, while as a supplier to Liebherr, our 17kVA rail alternators are used on Class 158 and Class 159.
If you would like to find out more information about our train alternators, contact us today.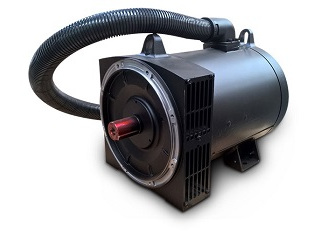 Mecc Alte also manufactures variable speed machines and DC alternators. DC alternators have been required to boost the on-board DC power, to cover the increased demand for the new GSMR signalling equipment.
Our flexibility as a supplier and manufacturer of train alternators allows us to produce special voltages where required. Many products from our standard range are utilised in rail applications, for example, 650V 1ph alternators which are typically used in trackside signalling systems.
The diversity of our range coupled with our extensive experience allows us to meet any power demand.
SUPPORT
Mecc Alte's extensive experience means that our customers get technical support from the early stages at the beginning and throughout the life of the contract.
This experience in RT standards, MTBF data, LCC/RAMS and safety case analysis, and a willingness to provide data in a manner customers are familiar with, helps our partners right from the start.
MAINTENANCE CONTRACTS
We have extended our support within the rail sector through our group's resources with a dedicated traction facility able to provide repair, refurbish and rewind capabilities for maintenance contracts. The Mecc Alte Group is competitively positioned and supports all rotating electromechanical equipment including traction alternators and traction motors no matter the origin, AC or DC. This covers all options with new or refurbished product.
WARRANTY
Our standard warranty length is 24 months, subject to safety case analysis and maintenance agreements.
TRAINING
Courses are offered globally, either at our well-equipped training centres or at customer premises. These modular courses can be tailor-made to meet your requirements, from basic train alternator training to advanced training on the latest digital technologies.